factoid:
Ambiein is a motherfucker.
---
You just turned 52 and your belly fat is pressed against the side of an open casket. You delicately arrange the coffin's quilted taffeta around the deceased just like you've done every day for the last 27 years of your awful life. You waited for the last of the family to exit the chapel and pull the door shut before you started the delicate work of closing the lid on their loved one for the last time. And by delicate, you mean get that lid shut and locked as quickly and quietly as possible so you can get the hell out of here and go to lunch. There's another funeral at 12:30 across town and the funeral director over there is a huge asshole when you're late.
You're good at your job, though. You almost never leave anything hanging out of the casket lid like those ladies who slam their gowns in car doors. You take pride in that, except for when you don't, and today you're a little distracted. The service you just sat through got you thinking about your craptastic life, the first set of kids you haven't seen in years, and your second set of kids who hate you.
This particular dead guy you're buttoning up died in his sleep. You can tell how most of them have died from the leftover expressions that sit faintly under the mortician's makeup. Car accidents have their own look (fear.) Suicides, too (relief.)
You like your job. Your mug has been the last thing a thousand or so people have seen before final darkness falls upon them for eternity or until they get exhumed or something. You know they can't see you but it is fun to pretend. You also don't know if you believe in their version of heaven or whatever they believed or whatever the guy giving the service wants you to believe.
Seriously. Your chubby ass has sat through baptist, roman catholic, jewish, mormon, church of christ, southern baptist, humanist, etc. services. You've had plenty of time to decide which version of an after life to believe. To you, they're all a load of crap. You have your own theory.
The way you see it, life throws you buckets of shit. So, there you are. You're standing there and you're covered in shit and you just have to take it. There isn't a damn thing you can do*. Life! If death is nothing more than a black void where you fall asleep and don't dream, then that sounds like a pretty good deal since you just spent 60 odd years covered in shit. And, hey, if there's some concept of heaven, then bonus, right?
Here you are. You're standing over this man who might be in heaven or he might just be dead. Either way this guy and the thousand or so people you dropped lids on before are finally free of all this nonsense. Sure, you're a little envious but at the same time you are happy for them, these strangers. You can't help it. A wave of emotion comes over you like a soft pink blanket and you lean in close and "BOOP!" them right on the nose.
A friendly little "BOOP!" with a smile and like a machine you drop the lid and lock it tight in one fluid motion.
You swing around and there she is. The niece is standing 10 paces away, wet eyes, big calves, red nose, tissue in one hand and something in her other hand she probably forgot to leave inside the casket.
Time slows to a crawl.
She's frozen. Blood rushes to your fingers. Your head feels light, your hands fall like stones.
There's this look on her face that you can't quite place. You're paralyzed and busted but she isn't paralyzed and you realize the look on her face is a distorted combination of two emotions. As the sadness fades, relief (see suicide) rushes over her and she doubles over in a fit of post sobbing laughter that you haven't heard since that day your ex realized she didn't have to stay.
---
Jackson (Jack) "pants" McLox doesn't so much show up but more like Arrives - forever not knocking. This time he walked through the door in a generic white polo, some sort of jeans cuffed high on his calf, and deck shoes. He was covered in blood that was somehow oozing from a head wound that wasn't there. After greeting everyone with overly enthusiastic (in his mind, ironic) high-fives, he disappeared down the hall and slammed the door to my bedroom.
Jenn said, "Whaaaah?"
"Yep." I looked at my phone. "He walked through the door at 6pm +/- 10 seconds, like a fucking clock. OCD as they get."
"Uhhh, Didn't you see him?" She asked, "Is he hurt?"
"He can't be late. He'll do anything." I said, "He drives a shit box K-Car convertible and keeps a bottle of fake blood under the seat. I think he stole it from his ex or whatever. Something about a vampire fetish. Anyway, when traffic gets bad he'll get this compulsive need to pass everyone on the shoulder. Problem is he can't stand being That Dick who drives on the shoulder and cuts everyone off. Plus, everyone will block That Dick from getting back into traffic like its their fucking job. So, he covers himself in fake blood and goes. Who's not going to let a guy covered in blood get in front of them?"
"Really?"
"Works wonders in long-bathroom-line type situations."
---
And we'd walk, sometimes for hours. And they were like music, her footsteps, with a sweet, subtle swing in their rhythm. Her left foot hitting a little earlier than it should. Her right hitting a little harder, like a long eighth note followed by an accented short. I never mentioned it and I'm not even sure she ever noticed, but I felt it. I could see it. The way her hips sat when she stood straight. She was always tall. Her legs long, thin, maybe a little knock-kneed. It was right there - Her left leg was shorter than her right. I noticed it when we were kids, swimming. Standing there in her bathing suit. I could see it when she wore low cut jeans and short tops. And later, standing there naked in my living room.
---
Jack pushed through automatic doors:
My birthday means breakfast with grandma. She used to come to our house for my birthday breakfasts because it landed school days most years. Birthdays that weren't on school days meant a Moons Over My Hammy. The tradition had some hiccups while I was away at school but it got right on track after I quit. Recently it has been us, alone, with toast and jelly at her place.
"Woah grandma, you're gonna bust a nut trying to get that jar open." I offered some assistance. "Hand it here."
"Thanks Jack." She passed the jar. "So, honey, how are things?"
"Work is good, nothing to write home about. Friends are fine, a little crazy, but fine. XXXX is good, we might find a place together in May."
"You know how I feel about that."
"Grandma, you sound like a rusty trombone again."
"I know, but dammit you're so young. I want to see you get out there and spread that seed."
"Nice grandma. Real nice."
I slapped strawberry jelly on dark toast and said, "There is this girl at school."
"What's her name, Sweetie?"
"I'm not sure. I see her around a couple times a month."
"Is she pretty?"
"Pretty? Yes. Not gorgeous. I don't know if its the glasses or the shoes, but there's something about her that really gets me. Every time I see her, I Feel It."
"Have you talked to her?"
"Not really. Last week I pushed through some automatic doors and there she was but I didn't say anything. I froze, really. First, because I almost hit her with the door. Second, I'm sure the look on my face creeped her out because that's when I noticed it."
"Noticed what?"
"When I first started back at school I was walking across campus and this girl on a moped thing rode slowly past. I didn't see her face, but I guess it didn't matter because I still somehow got this ridiculous crush. I loved what she was wearing and the way she carried herself, on the dorky moped, no less." I took a bite. "I know, dumb. Right? She had this tattoo and I thought, 'Wow, I hate bikes and tattoos, but I wish i could know her name.' but its not like I could just call out and say, 'Hey, I don't know you but I suddenly have this wicked crush on you and I live with my girlfriend and can we be friends?'"
Grandma talked with a mouth full of toast, "I knew you two were living together." She waved the butter knife. "What did you notice about the other girl behind the door?"
"The tattoo. It was her. I opened the door, saw the tattoo and almost shat. The girl I always see with the glasses was the girl on the moped. So, I said hi and she said hi and I held the door and she walked out."
"Oh Jack. You have to stop falling in love with strangers. Do you think about this girl all the time?"
"Of course."
"Aaaaannndd she's perfect."
"Yes."
"I can tell you right now, she's not. She's probably fast, or a moron. I know sometimes I sound like a rusty trombone and I don't mean to bust your nut (I choked a little) but I've seen it too many times with your uncle to sit back and watch you do a Little Mermaid."
"Little Mermaid?"
"Yes. Just like the cartoon. You see some random stranger and think they're the bees knees. So, you do everything you can to be with them. You change your clothes. You change the way you talk. Once you meet them you see they're not as perfect as you imagined, but how could they not be perfect because that's why you're in love with them. You throw away your friends and everything to change yourself to fit. But, that's the problem, you'll never fit. She won't change. You'll make excuses. You'll feel like shit because you gave up everything you had that made you special - your mermaid tail - and the next thing you know you have three kids and you have to drink yourself silly just so you can stand to be in the same room with her."
"Are you on the internet?"
---
Meeting her parents for the first time went about as I expected. Her dad answered the door. He stared at me for a second and yelled into the house. "Leslie? You might want to get out here. There's another flaming bag of shit on the porch." He spit to the side but still I felt it on my face.
I smiled. "Hey there. Are you Mr. xxxx?"
"Yeah."
"The guys at school are going to be real jealous."
"Of what?"
"I got to meet the man who made the most realistic sex toy of all time. Is your wife around? I'd like to congratulate her."
Leslie bounced through the door, squeezing her dad on the way out, "Love you, daddy. I'll be home early." She grabbed my hand and quickly led me across the lawn to the car. Her dad was a statue.
"I think I broke your dad."
"What do you mean?"
"Nevermind… Where we going?"
---
It wasn't pleasant, but at least I knew The Bag of Shit at the Door dad was all talk. I had to wait a few years for a truly crazy dad to take me for a ride:
She was kind of beautiful with big teeth and her dad owned all the private parking lots downtown. His name was Bob and he looked completely normal. He had whitish hair, he was thin, he dressed well, and he talked to me with respect. I couldn't help but look up to him. He was a self-made man who treated me in a way that made me feel I could learn a thing or two.
Is it weird that my dad wants to hang out with you? She asked.
Maybe a little, but I'll do it.
Really? Great! He's going to call you.
He did call, the next morning. We made plans for dinner.
He picked me up in his brand new Cadillac CTS and we took a ride downtown. I didn't ask where we were going and I got a little worried when we headed North on hwy. 55 and exited just after downtown. It was a scary part of the city and we were tooling around in a brand new Cadillac.
What's the name of the restaurant, I asked.
It's called The Haves. Ever hear about it?
Nope, I said. I hope it is good, I said. Don't worry, it is good, he said and we drove East toward the river. The only thing I knew about the area is it was full of tore up warehouses and home to some sort of helicopter refueling pad. No one would ever go here for dinner.
We slowed down on an arbitrary block and the gate of a chain-link fenced parking lot slid open. The building looked like a real piece of shit, but the cars in the lot were nice like Bob's CTS. There was a single light over the solid double doors. The door on the left was dark and heavy like oiled teak with polished silver hardware and there was a sign above, "The Haves." The door on the right was shitty and weathered with several coats of paint peeling, almost falling apart with a crooked sign above - "The Have-Nots." The windows that had been there at one time were boarded up with graying and splintered plywood.
Bob opened the door and ushered me inside. The hostess (gorgeous) greeted me, gave Bob a smile and led us to an open table.
For the most part, it was simply another uber-trendy restaurant. Good lighting, modern design, extremely comfortable chairs. Except the back corner was set up as a trashy liquor/corner store. Dirty shelves filled with generic chips and junk food, bright fluorescent lights, a cash register at the counter in front of a wall of cigarettes and cheap booze. It even had a roped off porn section and a creepy looking guy was sitting behind the counter like he was working.
The food was my first experience with molecular gastronomy (oddly delicious) and the first time I was truly freaked out about every single person in the room.
The restaurant was set up near "Hopeville" - a tent city of homeless people camped out at the Mississippi River floodwall near the Riverfront Trail. There weren't any stores or facilities near the camp so this place was basically set up in a prime location to attract homeless people.
The "Have-Nots" had to walk through the restaurant to the back corner where they would buy generic cigarettes and horrible cheap vodka that, I guess, due to the liquor laws had to be poured into styrofoam cups with lids and straws before they could leave with it.
Five men and one woman walked through the restaurant while we were there eating our $473.92 meal. Bob would stop mid-sentence to comment - "Look at that real bag of shit." It was loud and I laughed, but at his choice of words, not the man. Other tables had things to say, too. Occasionally, and I'm still not sure why, everyone would tap on their water glasses and people would laugh wildly.
He dropped me off at home and I called her.
How was it? Tell me everything. Where did you guys go?
The Haves, I said.
Oh my God, he took you to The Haves?
Yeah, it was pretty unbelievable, I said.
I know, she said, I LOVE that place!
---


"This is utter bullshit," she said.
"You mean cow udders, or, maybe figuratively?" I said.
"Fuck you. That doesn't even make sense."
"Right," I said, "sorry."
She looked me up and down and smiled. It was always like this - wound tight and a little drunk. a cloudy forecast that never comes to fruition hiding in the prediction of thunder and lightning with some [unreadable] of high winds to clear the air or blow everything to bits. This idea of going on w/o a plan or [illegible] a glimmer of an idea puts us on edge. That, and the mochas. We'll always [turn page] have the mochas. Hot. Frozen. 140° low-fat, no whip. All fat, extra whip. whatever Low Cal. Wilford Brimley's night terror. We had them all and wanted more. Always hiding in our poor grammar, oversized headphones & loud devices with nothing to say, of significance, of course, back pedaling through our days, doing well by not really doing, but Hiding. Hiding was something we were good at. We loved that feeling of nearly getting caught but not being seen. The idea that you can be there. Be Right There for all the world to see but still be invisible. We were nothing special. Tall but not pretty. Thin but not toned, not strangely beautiful, but we were there, Always. Taking it in with little comment except within ourselves. Long-winded commentaries on the world's actors and bullshit around us. I latched onto her phrase, Udder Bullshit. What does that really mean? Bulls don't have udders. I've never seen a bull Hell, how would I even know? I cursive I have never seen a bull up close, let alone inspected its underside. For all I know, they do have udders, and Hell this shat bay maybe they shit out of them, maybe that's where we get our mocha. It's not cocoa in espresso. It doesn't come from a chocolate cow. It is just udder bullshit. You know what? I'll take it… That extra shot of expresso, please. Yes, I said expresso. One of the many things I get wrong just to annoy her. Ranking Neat Things That I Like is not up top of my list of Neat Things That I Like, but annoying her is right there near the top. Her pursed lips. The upskir wrinkle between her brow. The way she pulls and twists her hair. It is precious and beautiful, but not anything like her crying. God, I love that. Especially when it is my fault. (#1)
I was thinking today - I have a fancy phone, internet, messaging, all that. I [illegible] feel lost without it; cut-off from everything I deem important like knowing the time. Which is interesting and trite because there are, at this very moment (both as i write and years down the later as you read) there are a good # of people who have problems. Real problems & who are, not, or maybe by choice, so cut-off that they don't know what day it is, let alone time. Right now there is a baby being born to a mother who has a hell of a lot more to worry about than the date. That baby will never [turn page] have a birthday. And, will likely have enough Real problems that the lack of a birthday will not be much of a concern. And, here I am, worried if my phone has enough juice to last until I get home.
It did, even though I was later than usual. After plugging it in, I looked through the sliding glass door to the backyard. She was sitting, head thrown back, facing west[photo]. Her long hair up and messy. I waved. She shrugged and squinted. Barefoot with legs crossed at the calf. Her toes tapping to whatever was playing. Faded black sharpie on the bottom of her dirty left foot -
I am the boy
who can enjoy
invisibility.
- j.j.
The pool hadn't been touched since the day they found her mother at the bottom of it. The water was low with three years of tannic leaves at the bottom, strains of algae growing up the side and streaks of rust running off the ladder. The grass was dead or dying and choked with weeds and gumballs dropped by the American Sweetgum trees (liquidambar styraciflua) that dominated the subdivision.
"What's going on with you?" She asked as I stepped outside.
"I don't know what we accomplished, but I laughed so hard I fell down." I said, "So, there's that, I guess."
---
Evlyn (eavie) Rhehn
pretty, young women who go against the system in their own way.
but what would matt's girlfriend, jen, say?
---
we are: tall thin not beautiful we are introverted we consume we think we produce nothing we are invisible
---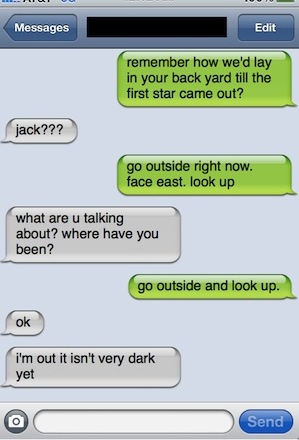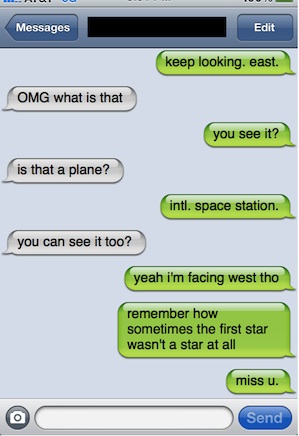 ---
As we ducked out of the rain I exhaled and she rolled her eyes. The neighborhood was always quiet at night but tonight it was full of thunder and rain. My neck was on fire and I was standing and she was Standing. She seemed to be made of stars. Or, at least, more stars than most. Certainly more than me.
We shouted and ran to the next porch, singing and splashing with courage(? I'm not sure.) and contrived rage. That porch light was off and we held hands. We didn't know how much had changed and we couldn't have cared less because right then, right there, we were closer than we had ever been.
I pulled a plastic cup out of the trash and toasted, "Here's to you, darling" and tossed it over my right shoulder. I felt like this was meant to be. I was ready to waste away and to let the rain take us dOwN and ON & ON.
We ran into the street and I fell flat. She kneeled - her eyebrows were doing their job as the rain poured down her face. My knees were scraped and my arm was getting blue and yellow but my bones were good. She brought me up and made me forget.
I thought (right then and right there) she would ask if I came back for her, but instead -
"Let's go to the cemetery!"
And we ran. And then we were there.
The rain was gone and we laughed at the one star that shone between clouds not knowing if it was a star at all. My shoes squished. Hers were gone. We were close to her old house, now. She was thinking of her old pink bedroom while standing on a wet monument in bare feet under a black sky, coming clean.
"I didn't love you," she said.
"I know."
"I've got a wondering soul," she said, "I've got nothing to give."
"I know."
"COME ON!" She hopped down and we were running.
"I've got something to say." Her breath was short. "When I die I want 10 seconds to look back and know I've lived it right." We were running together and we hurdled a stone. "I know the mistakes I've made and how they each mark up my soul. Lord knows the mistakes I'll make. (We jumped another stone.) What will become of me? My soul?" We stopped and I bent over to catch my breath. She said, "God, I don't know."
And she flopped in the mud and she said, "I want you to be one of my mistakes. Right now." She pulled me to her. "If you feel it… What I'm feeling… Then come on!"
Her arms and legs were around me and a breeze blew and the trees rained down and we were salty and out of breath and then I was wearing her lipstick and her wet hair seemed longer and every movement sank us in the mud. Her neck smelled like candy & my favorite shirt was somehow gone & we were moving and sinking deeper.
The wind blew again and the trees filled my eyebrows with salty rain and she killed me with kisses and then It all somehow washed away and she ran. Fast.
I didn't get up for a long time. Maybe she said wandering soul.
---
"Do you want to know how I got these scars?"
"No."
"How about this?" He said.
So, I said, "How about what?"
"How about I give you ten thousand dollars, yesterday."
"What's the catch?" I asked.
"You just have to show me how you did it. The offer is good for as long as I can still get around. No use traveling if you can't see the sights (sites?)"
---
We were roaming the streets on the first warm night of Spring in our t-shirts and jeans and the first skirts of the year. We were drunk and smoking and loving it.
"Look! Look!" Jen said. She was bent over picking up something in a shadow just off the sidewalk. "Look at this!"
She held it up, cradling it with both hands. It was dark and I was drunk and I couldn't see. I think I was still walking.
Someone said, "Oh my god. You just found that?"
"Yeah, it was sitting right there. What should we do?"
"Ask it a question," Sam said.
She ran under a street light and shook it, the Magic 8-ball that she found hiding in the shadow. Everyone huddled around her, taking turns.
"Should we???"
"Will I???"
"Is he???"
"Did she???"
"When will???"
"That's not how you play. Yes or no questions, only," Jen said.
"Here." She handed me the Magic 8-ball but all I could do is watch her lips form the word, 'here.' The way they kind of puckered while smiling, the corners turned upwards, her bright eyes, the matter-of-fact nod. "It's your turn!"
I took the toy and put it close to my ear as I shook. It sloshed and I shushed everyone and I made a big production out of it. I'm sure it was more annoying than anything. I whispered something to the Magic 8-ball.
"That's not how it works! You have to ask out loud." She said.
"This is important, Jen." I said, "I need a real answer."
This was true, I did need real answers. We all did and I thought for a second how this magic found us - Five desperate twenty somethings who needed an answer. A real answer to anything - We would have taken it.
I cheated, though. I didn't ask anything. I turned the 8-ball window side up, closed my eyes, looked toward the sky and waited.
"What's it say?" I asked.
Sam said, "Uhh… it says, Without a Doubt."
I handed him the 8-ball and pulled Jen in and kissed her hard under that orange street light. We had only just met an hour ago.
---
.
"___" refers to a 3D rendered ___ of a ___ performing a ___ type ___. It originated as a collection of experimental testing data and files, ultimately released in Autumn of ___ as a product sample source file (___.vx) with the 3D character animation software product "___ Studio", used with 3D ___ ___ (both products from ___/___). The original sample source file was produced and prepared by the original ___ Studio development team (___, ___, ___, ___, ___, ___) at ___ Pictures and ___/___, amongst several other sample files. The ___ was created using the "Biped" animation system of ___ Studio by ___ and ___. The 3D model of a ___ ___ was added later by the development team as one of the character "skins" for the rendered animation. The original "___ with ___" model #VC5452 was built by, and courtesy of, ___ Exolabs, with the bulk of the skinning and rigging performed by ___ using the "___" skin/deformation system in ___ Studio, and final edits by ___ and members of the ___/___ development team. After the first pre-release application of the 3D ___ model to the ___ animation (and from pre-release showings), ___/___ employees realized it was ___ to see a ___ ___ a ___ rather than just walk, this helped ensure the selection of the '___ ___' as a sample file for debut release of ___ Studio and for demonstration videos in product promotion.
The animation of the original ___ ___ data consists of heavily researched and adapted physics models to automate animation along with interpolated manually animated keyframes that are generated and synthesized by the "Biped" system of the ___ Studio product. Contrary to popular misconceptions, none of the original ___ ___ animation data were created using motion capture.
After the 3D source file was released to public with the ___ Studio product (Autumn ___) users and animators were able to render their own video clips of the 'original' animated ___ ___ (___.vx) and circulate these via the Compuserve (internet) forums, World Wide Web (commercial and private web sites), and in print ads and unrestricted e-mail. Such activity proliferated most significantly from mainstream (Windows users) royalty-free access to and user renderings of the 3D ___ ___ source file for use on internet and in broadcast television via several news editorials, advertisements, and even comic programming in local, national (U.S), and various international markets.
___ ___ animation clips using the ___.vx file originally appeared on numerous web sites, and then proceeded to show up in a broad array of mainstream media, including television dramas (i.e. ___ ___), commercial advertisements, and music videos between ___ñ___.
Later, several interesting variations to the original animation were also produced by modifying the ___.vx sample file's animation and the ___ model itself with noticeable changes, and some not even dancing at all. Many users/animators were responsible for improved, diverse, and even more amusing variations of the ___ ___ animation and character model itself. However, evidentially the most widespread broadcasting, distribution and viewing of 'the' ___ ___ animation that became so popular consist of lighted and rendered views of the original and/or virtually unmodified ___.vx model and animation. As a result, variations of the ___ ___ animation did not become quite as popular or as influential as the original ___.vx animation and source file. This is evident by observing the references to most popular uses of ___ ___ during the primary wave of its proliferation ___-___ and comparing those animations to the original ___.vx character mesh and animation to note they are virtually unchanged if at all. Some exceptional variations have followed, but cannot be credited for the original internet phenomenon and proliferation. Such stylized versions and parodies included a "___ ___," a "___ ___," a "___ ___," and others, but none of these became as popular on the Internet as the original file, which still remains in active circulation, and has been adapted to various musical soundtracks.
Appearances in mainstream media
The ___ ___ animation spread quickly on popular web forums, individual web sites, international e-mail, demo videos, commercials, and eventually mainstream television. Awareness of the meme most significantly increased when featured on CBS, CNN, and on Fox's ___ ___ comic drama series. The same animation was shown on several episodes of ___ ___ as a recurring hallucination, suggesting a metaphor for the ___ of ___'s ___ - further enhancing it as a 'meme'. On that show it was curiously accompanied by a ___ ___ cover of the song "___." Various commercial advertisements presented the ___ ___ animation to international markets continuing the mainstream media attention. This particular manifestation of the video, bound to the song, is widely distributed and referred to as the ___ (or ___) ___.
---
.
Morning traffic, August 8th. The heat and light steal the contrast so everything looks static and bleached like some old photograph. Steady goes the flow at 35 mph with cars stacked five across to the horizon fore-and-aft. You're in the middle with your windows down, A/C blasting in your hungover face, and some sad singer songwriter on the radio. Everything is uniform and forgettable.
Then:
A car in the right lane comes alive. It is some sort of 70's or 80's big Detroit iron. Its not perfect but it is clean. It erupts with clattering engine valves as cast pistons push 500 horses through a cloud of hydrocarbons. The rear wheels slip. They don't squeal, but rather churn against soft asphalt until they chatter and hop. Cold forged steel and microcrystalline structures strain as the chassis twists and axles deform. The driveline is forced elastic as the engine stomps power strokes every 90 degrees. Sparks dance across compressed clouds of atomized fuel exploding and thundering past exhaust valves into this sun drenched morning traffic.
Then:
Accelerator lift. Hard on the brakes. Front end dives. Back to 35. The next song is a little more upbeat but there's static now. Is it Jimmy Eat World? Maybe off their Uniformity Prevails album? It is hot and dry and you close the sunroof to block the sun.
---
She said:
"I'm like oh my god would it kill you to empty your bathroom trash can once in a while? I mean, really, I love sifting through layers of girl gunk looking for that ring I just knocked off the vanity."
---
monsters
.
You are perfect; Too cute to look at and too fierce to ignore.
You're a quiet, fuzzy little monster with big eyes, a cute nose, and fun clothes.
I want to come with you. I want to... to dress you in ridiculous outfits and take pictures. [I want] to snap photos of you standing akimbo and staring directly into me through my camera's plastic lens. I want to capture [you] on my expired film and develop it and paste you into second-hand photo albums.
Few men are lucky enough to notice. Even fewer bother to pause. Non of these men take time to imagine what goes on inside your head. It doesn't matter. They'd be wrong. No one would imagine the dirty things you do. Even after all these years I can't imagine the dirty things you want to do.
And what of the dirty things while, more importantly, there are haunting thoughts that race through your mind. The rotted corpse you see hanging from trees. Shadows that slip beneath doors and crawl up your legs. Packs of wild dogs snarling behind unlocked gates.
What is going on?
Now that I'm older and have willfully given up, I can take myself outside of myself and pretend to understand a bit more than I did.
You're a quiet, little girl with monsters inside.
---
! " # $ % & ' ( ) * + , - . / 0 1 2 3 4 5 6 7 8 9 : ; < = > ? @ A B D E F G H I J K L M N O P Q R S T U V W X Y Z [ \ ] ^ _ ` a b c d e f g h i j k l m n o p q r s t u v w x y z { | } ¡ ¢ £ ¤ ¥ ¦ § ¨ © ª « ® ¯ ° ± ² ³ ´ µ ¶ · ¸ ¹ º » ¼ ½ ¾ ¿ À Á Â Ã Ä Å Æ Ç È É Ê Ë Ì Í Î Ï Ð Ñ Ò Ó Ô Õ Ö × Ø Ù Ú Û Ü Ý Þ ß à á â ã ä å æ ç è é ê ë ì í î ï ð ñ ò ó ô õ ö ÷ ø ù ú û ü ý þ – — ' ' ' " " " • ‹ ›
---
Copyright © 2013-2015